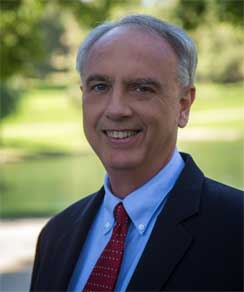 The importance of leadership and development of have always been a high value for Dick. As the son of the US Treasurer of a major global corporation, Dick grew up around executive leadership and soon learned that leadership is everything. With a degree in Physic from Georgia Tech and two masters degrees (one from the second highest ranked Executive MBA program in America, namely UCLA) Dick has sought the best practical help academia has to offer. He even flew to Japan to help a giant in their industry think through how to adjust their product line to accommodate changing tastes in the global market place. In addition, he is wise enough to add practical corporate experience to his academic journey by helping run large and small organizations. In all of these situations Dick has sought to equip himself with the knowledge and experience base that allows him to be an exceptionally powerful servant to the clients he serves.
Joining a multinational organization upon graduation from Georgia Tech (i.e., several thousand full time employees in over a hundred countries) Dick developed his skills from the "ground up". He learned what it takes to lead and grow organizations in a manner that not only increases the organization's impact but at the same time develops the people who lead and staff the effort. His integrity and expertise soon catapulted him to a level where he was providing nationwide leadership—for a period of time he was part of overseeing US Administration followed by a stint as the Chief of Staff to the overall leader of the United States field efforts.
During this time Dick became an expert not only in administration and finance but also in promotion and fund development. These skills prove invaluable for the many clients that have benefited from Dick's services.
One of his unusual gifts is his ability to perform "rent-an-exec" functions for client organizations. For one client he was their rent-a-COO during a particularly challenging time. For another client he became the rent-a-CFO dragging them back from huge losses to significant profitability in just one year. By the three year mark he had helped the organization amass the largest amount of reserves in the company's history along with the first "no comment" audit that anyone could ever remember. This not only assured financial viability and stability but it also allowed a merger with two similar organizations to create a nationwide powerhouse. And he accomplished that "Rent-a-CFO" function in just one day a week.
Some examples of Dick's current efforts on behalf of clients is working to help an organization explore the possibilities of building a new university, helping a nationwide meeting planner become and continue as the largest of its kind and solving some sticky issues for a family business in transition and growth.
Exceptional integrity, dogged persistence, mental acuity, operational excellence, analytic thoroughness, relational elegance and financial acumen all converge to make Dick an outstanding resource for the clients he serves.
Talk With Dick