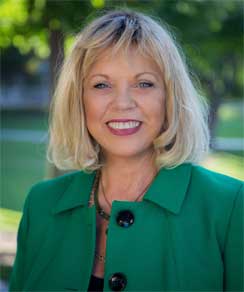 Expanding the reach of a fledgling Leadership and Management Association by ten-fold in a dozen years was beyond anyone's most optimistic expectations. As CEO, Sylvia's vision resulted in the Association growing from 350 members to 3500 members—while simultaneously adding an affiliate component of 60, 000 additional leaders and managers from around the globe. This is a huge accomplishment in and of itself but to accomplish that level of expansion in just over a decade is exceptional. Nothing even close to this level has been experienced since that time and, interestingly, the person who has most recently been named to fill Sylvia's old position is the former CEO of a well-known nation-wide bookstore chain.
Add to Sylvia's resume extensive experience as an administrative leader and manager, a sales management expert, a stint as President of a Medical Insurance Service and her many years of providing consulting services and you get an idea of the significant contributions she is capable of making to any of our client organizations.
Sylvia is a leader of leaders. She helped to develop a nation wide curriculum for leaders and managers to keep them on the cutting edge of changing trends and critical issues. She has traveled the nation giving workshops on Board effectiveness based on her extensive personal experience serving on numerous Boards of Directors. She is a gifted public speaker, criss crossing the country teaching on a wide range of other subjects such as Prospect Development, Leadership Integrity, Conference Planning and Implementation, HR and Benefits, etc. In short, she is a creative, energetic, highly motivated, results-oriented professional who has a solid track record of successful training and development, event planning, promotional design and productivity enhancement.
Sylvia is driven by the excitement of serving others. She is a facilitator of growth and positive change. Her considerable skills and experience are dedicated to helping Lillestrand Leadership's client organizations get where they want to go.
Talk With Sylvia